Beyond Logic Records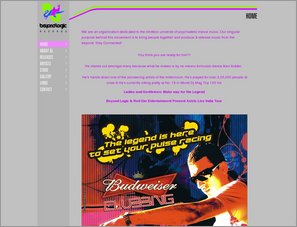 About Beyond Logic

Beyond Logic is an organization dedicated to the limitless universe of psychedelic trance music. Our singular purpose behind this movement is to bring people together and produce & release music from the beyond.

Formed in 2003, Beyond Logic is dedicated to psytrance music and culture, through music that captures the positivity of your life-force. Beyond Logic creates a space for people to have good times, celebrate life and provide refreshing and memorable new productions of full-on psytrance music.

Our vision is to spread positivity and happiness through the trance dance experience, using meditative states of bliss and freedom to reveal worlds within our world. Beyond Logic is about music, peace, love, unity and respect.

Beyond Logic also promotes deserving artists. So if you think you're any good, feel free to contact us at beyondlg@beyondlogic.net

Stay Connected!
Date Added: Nov 21, 2008 Visits:

169
© 2022 IsraTrance.com