Circle Music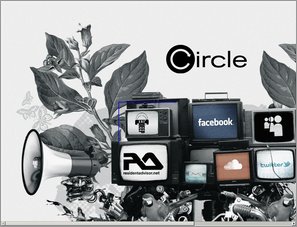 The German label Circle Music is standing for high quality techno at a high production level.
Changes in harmony and melody are characteristic for its releases. Circle..s spectrum ranges from
house inspired records to tracks that make the genuine frenetic live-atmosphere of a club hear-
and noticeable. The circle in the label..s logo is a symbol for permanent progress and continuous
advancement, combining subtle melodic sounds with pushing rhythms. Circle Music is standing for a
collective of like-minded producer, a collective that understands itself as an art-community
presenting art in a wider sense.

Alex Flatner, initiator and founder, is acting as a creative wheel behind Circle, signing the
likes of Lopazz, Toni Rios, Robert Babicz, Michel De Hey, Greg Stryke, Santos, Sebastien Leger,Gui
Boratto, Dan Corco Valentino Kanzyani or Umek. It is the label-founder..s intention to produce
functional cluborientated music.
Date Added: Jun 13, 2011 Visits:

150
© 2020 IsraTrance.com