Mind Distortion System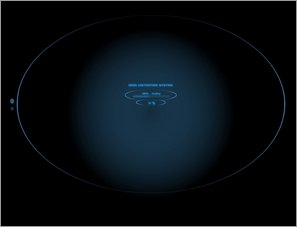 In 1994, Brussels' born and raised Nelson Jara Dos Santos was back in his native Portugal. There, he was taken to a Goa Gil party... and was hooked.

In 1998, he began to DJ darker style psychedelic music and started to produce not long after. He still has a pile of unreleased tracks from long, long ago, which he, of course, thinks are absolute shite and which you could not pay him to play ;-)

In 2002, he co-founded Mystical Druids Society - MDS parties are known for their special vibe - supremely positive and psychedelic and intelligent line-ups (the right music for the right time).

At the Freaky Dragons Festival in 2005, DJ Chrysalid (Trishula) and Karim a.k.a. Baba Jelly 'discovered' Nelson when they heard his DJ set. He remains close friends with both and collaborates musically with Karim on a regular basis. Most recently Jelly and Nelson have joined forces to bring you Lycantrop Records.

You can find here news, bio, releases, gallery, flyers and links, and of course listen to music.

Date Added: Dec 29, 2008 Visits:

123
© 2023 IsraTrance.com