Music Production Videos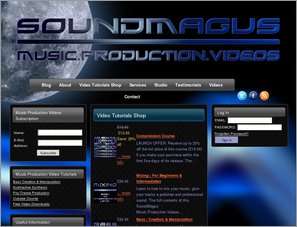 Hi, I'm Mark, also known as SoundMagus.

So why did I create SoundMagus Music Production Videos? Simple. Because I love music, I love making music and I wouldn't be happy doing anything else. I've been part of the electronic music scene for as long as I can remember, and it's given me so much. SoundMagus Music Production Videos is my opportunity to give something back – namely affordable, high-quality video tutorials designed to enhance your creativity, musicality and technicality – no matter what your starting point.

In a nutshell, I want to help people create the music they love, their way – without having to put up with that irritating elitism that exists within some electronic dance genres. The result – great quality music with real depth; music that can be shared and enjoyed amongst our whole online community for years to come.


Date Added: Aug 8, 2011 Visits:

570
© 2019 IsraTrance.com