11 - 13 of 13 results: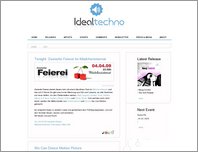 Idealtechno - Minimal Techno Netlabel
Free Minimal Techno Netlabel for Dancefloor and Afterhour Tunes.
Date Added:Apr 7, 2009 Visits:614
Itchy Vibes
Itchy Vibes is a one-man psytrance project founded in 2006 by Swedish producer Christian Larsson. Check it out!
Date Added:Apr 20, 2009 Visits:628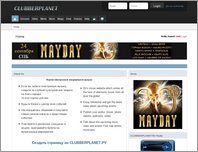 CLUBBERPLANET - Dj mixes, electronic music portal
Add Your DJ Sets, Live sets, Mixes & Get Music News for the best of
electronic music, deejays, radios & more!
Date Added:Aug 8, 2011 Visits:694