1 - 2 of 2 results: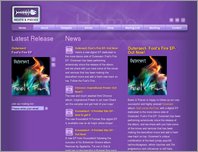 Beats & Pieces
Beats & Pieces is an electronica label aiming to release quality music in a variety of styles: : electronica, chillout, ambient, downtempo, ethnic, experimental, IDM, glitch, dub, lounge, electro, psychedelic and more, with ventures into dance music.
Date Added:May 9, 2010 Visits:1190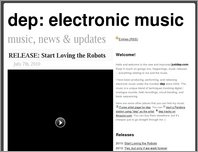 The beautiful electronic music of dep
dep writes music to awaken the mind and stir the soul. If you like unique, lush electronic music, this is for you.

Date Added:Jul 9, 2010 Visits:273