1 - 3 of 3 results: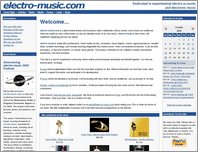 electro-music.com
electro-music.com is a place where artists and musicians meet, collaborate, sell our wares, and nurture our audiences. Here we create our own critical mass, so we can develop music on its own terms. There's a store, a forum, Articles, reviews and editori
Date Added:Sep 30, 2008 Visits:557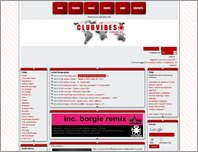 Club Vibes - Electronic community in Bosnia & Herzegovina
Club Vibes is a community of all electronic music lovers in Bosnia and Herzegovina and it represents all styles of electronica. With many members and supporters, Clubvibes is one of the most popular electronic music portals in the Balkans.
Date Added:Nov 26, 2008 Visits:150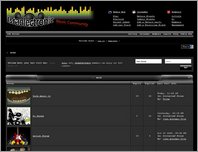 Israelectronic Music
israelectronic music community 4 all kind of electronic music
Date Added:Nov 1, 2009 Visits:483