1 - 3 of 3 results: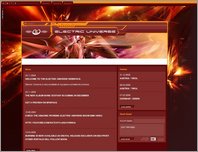 Electric Universe
Official site of psytrance master Boris Blenn´s project Electric Universe
Date Added:Dec 23, 2008 Visits:262
TechTonic Official Artist Site on Facebook
News, Updates, Music and Social contact with TechTonic
Date Added:Feb 14, 2009 Visits:45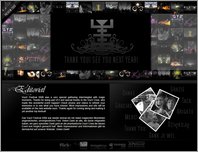 VuuV Festival 2009
International Trance Open Air in Germany. Since 1991!!!
Date Added:Apr 7, 2009 Visits:143