1 - 3 of 3 results: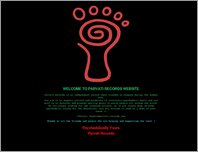 Parvati Records
Psychedelic Trance label based in Denmark.
Date Added:Feb 1, 2009 Visits:562
Bom Shanka Music
Bom Shanka Music's psychedelic mission is promoting fresh, new, "full having it", powerful, pounding, pumping double-dipped psychedelic trance direct from the dancefloor.
Date Added:Jun 20, 2010 Visits:405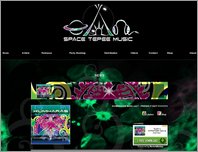 SPACE TEPEE MUSIC
Ambient - Chillout - Progressive and Psychedelic Trance

Production - Management - Booking - Party organizing

SPACE TEPEE MUSIC is a label linking together musicians, DJs, video performers, graphic artists, designers, dancers, jugglers, actors.
Date Added:May 9, 2010 Visits:304