1 - 3 of 3 results:
Eliza Roza Productions (Myspace Page)
"Eliza Roza Productions" is Label & Booking Agency based in Israel. We work with hard psy music for the night trance music lovers.
Date Added:Oct 17, 2008 Visits:374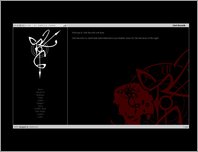 2to6 Records
2to6 Records is a small indie label dedicated to psychedelic trance for the late hours of the night.
Date Added:Dec 29, 2008 Visits:291
Pixan Recordings
Pixan Recordings is an Italian based Psychedelic Trance label managed by DJ Tommi.
Date Added:Dec 1, 2008 Visits:38