1 - 3 of 3 results: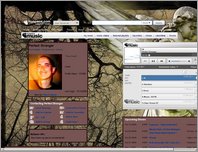 Perfect Stranger
Perfect Stranger is Yuli Fershtat, previously known as BLT. A leading progressive trance artist and DJ, he performs extensively around the world. He has behind him 6 albums, EPs and compilations compiled & countless compilation contributions.
Date Added:Oct 1, 2008 Visits:850
Iboga Records
Iboga Records official website
Date Added:Nov 22, 2008 Visits:228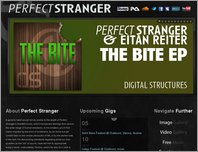 Perfect Stranger
The website of psychedelic progressive trance techno producer, Yuli Fershtat. Come check the latest news, DJ sets, free music downloads, releases, tour dates, videos, photos and more.
Date Added:Jun 16, 2011 Visits:133