1 - 3 of 3 results: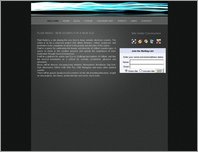 Fluid Radio
Fluid Radio is a site playing the very best in deep, melodic electronic sounds.
The vision is to be a universal project that allows listeners, artists, producers and promoters to be completely involved in the growth and direction of the station.
Date Added:Oct 24, 2008 Visits:1174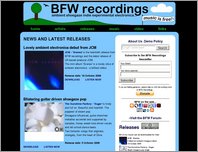 BFW recordings
a new netlabel.
we love ambient, shoegaze, indie, experimental and electronica.
all our music is available to download for free.
Date Added:Nov 3, 2009 Visits:342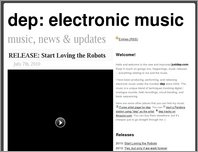 The beautiful electronic music of dep
dep writes music to awaken the mind and stir the soul. If you like unique, lush electronic music, this is for you.

Date Added:Jul 9, 2010 Visits:273