..:: ACIDFLOOR.DE ::.. I LOVE ACID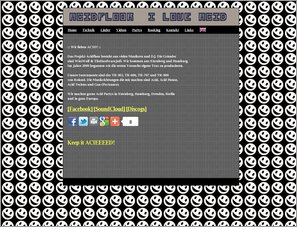 We are WizzWolf & TheHardwareJedi and we coming from Nürnberg and Hamburg.
In the year 2009 we began to produce the first Acid Trax.
Acid and Goa are for us the most interesting music. We produce Acid, Acid House,
Acid Techno and Goa (Psytrance) with an TB-303, TR-909, TR-707 and TR-606.
Date Added: Jul 6, 2011 Visits:

109
© 2023 IsraTrance.com