Easily Embarrassed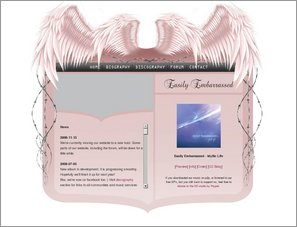 The Easily Embarrassed project was founded on 08 July 2006 by Nick, Jeffrey and Peter Spaargaren (b. 1988).

Focusing on minimal, moody and sometimes noisy atmospheres, glitched beat work, psy-dub, acoustic elements and often melodic and ambitious synth work, EE believes in diversity and freedom of sound.

Peter has left the project as a constant member after the release of the debut album "Idyllic Life". The EE project is now primarily run only by Nick and Jeffrey from their own home studio in Aalsmeer.

The projects homepage provides news, information, full discography, a forum and a last.fm stream plugin playing all previous released EE material on demand.
Date Added: Nov 28, 2008 Visits:

88
© 2022 IsraTrance.com