Xamanist MySpace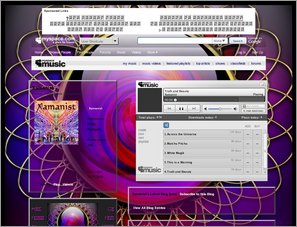 Xamanist is Serguei, born in 1977, musician, composer and producer from Portugal.

Serguei has been playing guitar, bass and synths since his childhood. He got interested in electronic music production in 1997, and met the trance world at Boom Festival 2000. After this life-changing event, he has been producing his own trance compositions, melting technological abilities with musical skills and experience.

In 2005 he invited Syul to join Swan X-1, psychedelic trance project. They played around Portugal until 2007. Due to lack of time to meet and compose together, the two members decided to end the Swan X-1 project, and Serguei began the Xamanist solo project.

Xamanist aims to blend the old with the new, darkness with light, melody with rhythm. You can expect oldschool Goa and progressive influences, creative track stories, new technologies and lots of psychedelism! Bringing back the progressive Goa psychedelia in a new personal form.

Boom!
Date Added: Nov 13, 2008 Visits:

154
© 2022 IsraTrance.com