ADX Records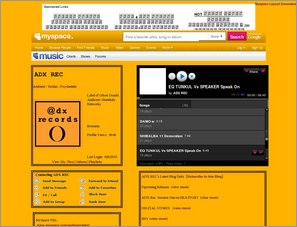 ADX Records is a transylvanian-based label, founded by Oliver Dombi and Andrea Majos. The owner remains Oliver, who started to make his first releases in 2006 (the label's official birth-year) with his own artist project (Audiosex) later as Shambala Networks and Oliver Dombi as well.
After these releases, ADX started to compile compilations too. The first compilation was released in 2008 (adxrec session one).
In the past, ADX Rec. releases were distributed by Ingrooves (digital) and Arabesque (CD), these days (2009-2010) is distributed by Wirikuta (CD) and Label-Worx (digital). A
Musical styles: Ambient, Psychedelic, Techno, Schranz, Techtrance (all forms of trance), Minimal, Deep House, etc. Basically all what is 'good'. The artist Roster is always changing.
Date Added: Jun 7, 2010 Visits:

133
© 2023 IsraTrance.com