Full Face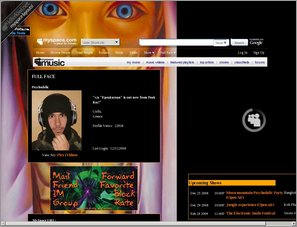 Full Face is the solo project of Doros G. from Corfu, Greece.
Doros started as a bass player for a hardcore punk group from 1994 to 2002.
He got involved with psychedelic trance in the late ninenties first as a listener and from 2003 as a DJ and party organiser, doing several parties and a festival with international guests in Corfu (Mother Earth, D-Apontia Gathering).
He started writing his own music in 2003. Up to now he has released several tracks in various labels such as Pixan Recordings, Northern Psylight Records and HSS Records.
Date Added: Dec 12, 2008 Visits:

382
© 2022 IsraTrance.com