CLAW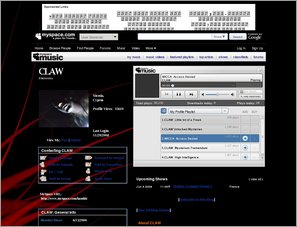 Charalambos is the mind behind the project CLAW.

Born in Cyprus 3/08/1978, his full name is Charalambos Pieris and being a follower of
electronic music from a very young age his 1st steps into production began in the year 2001.

Charalambos started to show more interest specifically in House music, so he released a couple of tracks under the name
'CHP' With a need to explore the alternative and underground paths of the favourable genres, the name 'CLAW'
followed as so did the production of a split album along with various releases in different labels across the world.
Under the project CLAW, he produces music which is powerful and sensational with dark and futuristic sounds.

Nevertheless Charalambos still produces chill out and downbeat music under the name CHP.
According to him most of the influences come from what happens in everyday life; ranging from the smallest
to the largest things.



Date Added: Nov 30, 2008 Visits:

45
© 2021 IsraTrance.com