Overdream Space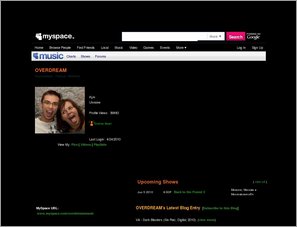 In the late 90's a Makus character from Ukraine of astronomical magic ventured into
the world of psychedelic trance with that extra passion in the spikadelika. In 2006
a match made in the cosmos where to be born as Makus and his beloved Dana Do formed
what would become, Overdream. Overdream is a beautiful collaboration between two
souls, two lovers of two planets (Mars and Venus). This is a celebration of two
people with a passion for the psychedelic and a curiosity for the trance and the
magic of holy dance.
Date Added: Apr 24, 2010 Visits:

6
© 2019 IsraTrance.com