Organic Records Online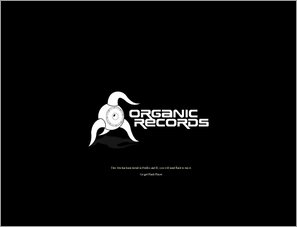 Organic Records has been operating since 1997 and has a huge international following, becoming most well known for its Tsunami Benefit 3xCD which raised almost £10,000 for the victims of the Asian tsunami. Organic is respected for its high quality productions, vibrant artwork and of course cutting edge trance and chillout music. Organic has firmly taken its place in the UK as one of the longest standing and quality labels, and its outreach is worldwide! Organic's artists feature regularly on the global club/ festival circuit.

Label Manager Chris Organic is one of the most respected DJ/ producers in the psytrance scene, having toured all over the world for 10 years... Glade festival 2004 and 2005, Solipse Hungary/ Zambia, Earthcore/ Rainbow Serpent Aus, Fusion Berlin, Earthdance, just to name a few, and released on other labels such as Tranisent, MDMA, Goldhead, Spiral Trax, Rumour, Jumpin & Pumpin. With a background in Sound Engineering Chris has worked hard to maintain his unique style and keeps his music within his own label thus ensuring a solid brand identity. Heading the Australian office of Organic, Andrew Humphries is a repected DJ and producer, one half of Voice of Cod and currently captivating audiences with his new act Zuloop. Under both these guises Andrew has played all over the world, from Glade UK 2006 , to parties and festivals from Gaian Mind in the USA to the legendary Rainbow Serpent in Australia. Andrew is a highly creative and talented individual, having created both the Organic and Voice of Cod websites as well as running the label, plus making music!

Date Added: Dec 8, 2008 Visits:

55
© 2020 IsraTrance.com