PSYKS | Kosova's Psychedelic Trance Community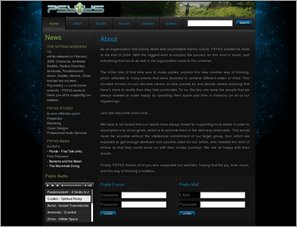 The initial role of that time was to make parties, expand this new creative way of thinking, which reflected to many events that were destined to achieve different states of mind. This clouded mission of ours became clearer as time passed by and people started realizing that there's more to reality than they had confronted. To us, the key role were the people that we always wanted to make happy by spending their space and time in harmony on all of our happenings.

Let's talk about the vision now...

We have to be honest that our hearts have always ticked for supporting local artists in order to accomplish one of our goals, which is to promote them in the best way obtainable. This would never be possible without the intellectual commitment of our target group, from which we expected to get enough feedback and positive vibes for our artists, who needed this kind of motive so that they could move on with their lunatic journeys. We are all happy with their results.
Date Added: Mar 17, 2009 Visits:

167
© 2023 IsraTrance.com