1 - 3 of 3 results: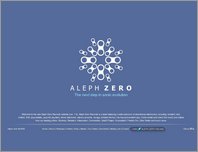 Aleph Zero Records
The Next Step in Sonic Evolution!
Aleph Zero is a downtempo electronica label from Israel with diverse sound. Artists/DJs: Shulman, DJ Shahar, Bluetech, Hibernation, Ishq, Vataff Project, Omnimotion, Unoccupied, Fredrik Ohr, Eitan Reiter, Aligning Minds.
Date Added:Sep 29, 2008 Visits:1497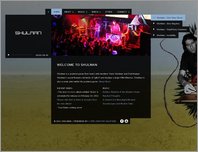 Shulman
One of the leading groups in the psychedelic chill out and ambient scene, Shulman have performed live in large festivals all around the world. Shulman's music is filled with evolving organic layers backed by rich harmonies. Shulman represents true innova
Date Added:Sep 29, 2008 Visits:899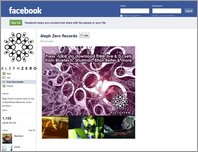 Aleph Zero Records- Facebook page
Facebook page of leading downtempo elctronica label Aleph Zero. Home of Shulman, Bluetech, Omnimotion, Eitan Reiter & others. Come and interact with the label and its music. News updates, free downloads of live & DJ sets, videos, photos and more.
Date Added:Jun 22, 2011 Visits:225