1 - 3 of 3 results: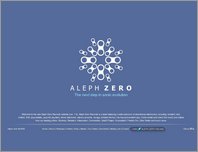 Aleph Zero Records
The Next Step in Sonic Evolution!
Aleph Zero is a downtempo electronica label from Israel with diverse sound. Artists/DJs: Shulman, DJ Shahar, Bluetech, Hibernation, Ishq, Vataff Project, Omnimotion, Unoccupied, Fredrik Ohr, Eitan Reiter, Aligning Minds.
Date Added:Sep 29, 2008 Visits:1497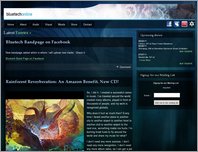 Bluetech
A real master of digital downtempo music, Bluetech has been constantly performing all around the world, with his unmistakable and distinct emotional spacey sound. His music is a special morph of dubby beats, classic chillout influences and psychedelic amb
Date Added:Sep 29, 2008 Visits:854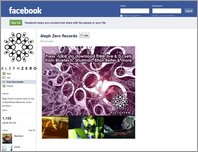 Aleph Zero Records- Facebook page
Facebook page of leading downtempo elctronica label Aleph Zero. Home of Shulman, Bluetech, Omnimotion, Eitan Reiter & others. Come and interact with the label and its music. News updates, free downloads of live & DJ sets, videos, photos and more.
Date Added:Jun 22, 2011 Visits:225