1 - 2 of 2 results: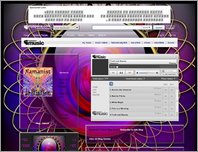 Xamanist MySpace
MySpace website of portuguese psytrance liveact Xamanist.
Free music and info about the artist.
Date Added:Nov 13, 2008 Visits:156
Fizzy
Love, awareness, truth, discovery, Psychedelic- such a great experience to make more, and what feelings and good qualities such as wavelength and direction to guide the Fizzy sound, please leave your side.
Date Added:Dec 29, 2008 Visits:85