1 - 2 of 2 results: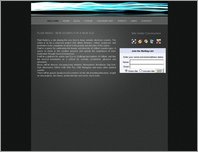 Fluid Radio
Fluid Radio is a site playing the very best in deep, melodic electronic sounds.
The vision is to be a universal project that allows listeners, artists, producers and promoters to be completely involved in the growth and direction of the station.
Date Added:Oct 24, 2008 Visits:1175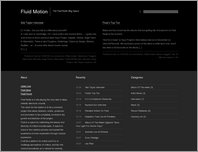 Fluid Motion
Fluid Motion is the Blog Space that will be taking listeners further in to the realms of electronic music. Fluid Motion will look to expand and develop especially by focusing more on the experimental side of electronic down tempo sounds.
Date Added:Oct 24, 2008 Visits:394