1 - 2 of 2 results: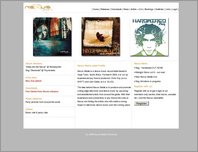 Nexus Media
Nexus Media is one of the original pioneers of the powerful psy sounds that characterise the South African trance scene. The label is run by two well known producers - Chris Hoy (Shift) and Liam Gibbs (Slug).
Date Added:Feb 1, 2009 Visits:170
m4nos
Tribal sounds of South America. Psychedelic trance live act.
Date Added:Feb 26, 2009 Visits:74