1 - 3 of 3 results: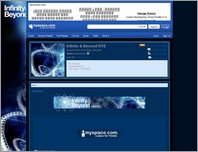 Infinity & Beyond - New Years Celebration | Mungalli Falls, FNQ - AUSTRALIA
Infinity & Beyond New Years Eve Celebration - featuring MAUXUAM [Interchill - ITALY], SENSIENT - [Zenon - MELB], JULES - [Biosine - NNSW] - to be held at beautiful Mungalli Falls - AUS. 36 hours non stop music, free camping, cabins avail, see you soon
Date Added:Nov 22, 2008 Visits:45
Labyrinth Festival | 24th - 26th April 2009 | Cairns, Australia
After a break in 2008, Labyrinth Festival returns in 2009!!! Set amongst lush tropical surroundings, featuring a solid lineup of local & international acts...
Come join the "Night Sliders of the Apocalypse"!!!!
Date Added:Nov 22, 2008 Visits:71
Solar FX Gathering | Join the countdown to the 2012 Cairns Eclipse!
The Solar Fx Gathering has been staged on this weekend for the past three years, to celebrate the birthday party of one of our closest friends, and to mark the weekend that the Cairns Eclipse will take place in 2012... Join the countdown!!!
Date Added:Nov 22, 2008 Visits:93