81 - 83 of 83 results: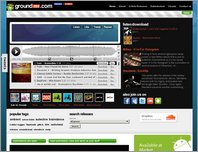 Ground 202 - Electronic music webzine and netlabel
Ground 202 presents non-profit project that distributes and share music made by independent artists for free. A place where you can enjoy in interesting sounds and relax your mind.
Date Added:Jun 27, 2011 Visits:333
Costas Andreou
Instrumental.
Date Added:Aug 8, 2011 Visits:86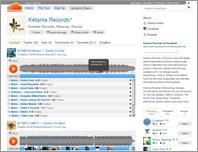 Ketama Records
Ketama Records is Russian vinyl and digital label established by famous Ketama café which is definitely one of the best chill out places in Moscow. Ketama Records was created in 2011 to release quality downtempo, chillout, ambient and leftfield music.
Date Added:Sep 5, 2011 Visits:564