1 - 2 of 2 results: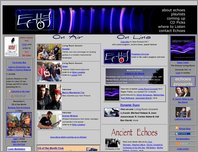 Echoes
ECHOES, is a daily two hour music soundscape of ambient and new acoustic music, heard on over 130+ radio stations across the country including New York City, Philadelphia, Cincinnati, St. Louis, Pittsburgh, and Orlando . Echoes is also on-line.
Date Added:Nov 20, 2008 Visits:304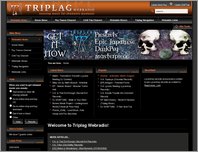 Triplag - Darkpsy webradio
Triplag is first 24-7 MP3 streaming webradio dedicated to dark psychedelic trance. Latest CD and digital releases. DJ mixes and live radio shows, featuring well established and upcoming artists.
Date Added:May 13, 2009 Visits:353