1 - 2 of 2 results: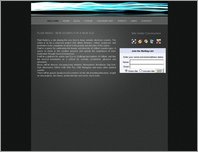 Fluid Radio
Fluid Radio is a site playing the very best in deep, melodic electronic sounds.
The vision is to be a universal project that allows listeners, artists, producers and promoters to be completely involved in the growth and direction of the station.
Date Added:Oct 24, 2008 Visits:1173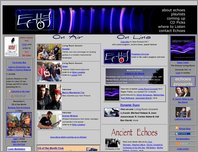 Echoes
ECHOES, is a daily two hour music soundscape of ambient and new acoustic music, heard on over 130+ radio stations across the country including New York City, Philadelphia, Cincinnati, St. Louis, Pittsburgh, and Orlando . Echoes is also on-line.
Date Added:Nov 20, 2008 Visits:307