1 - 2 of 2 results:
Aavepyörä
Aavepyora brings you our delicious fusion of oldschool goa, Finnish style and 8-bit chip music. As presented to you in the wildest underground parties around the globe ;) The music is FREE, for everybody to download.
Date Added:Oct 17, 2008 Visits:103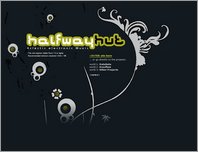 Outolintu
Eclectic electronic music from the Halfwayhut studio. Ranging from psychedelic trance with funk and disco elements to breaks, dub & idm influenced mid- and downtempo groovers.
Date Added:Nov 28, 2008 Visits:200